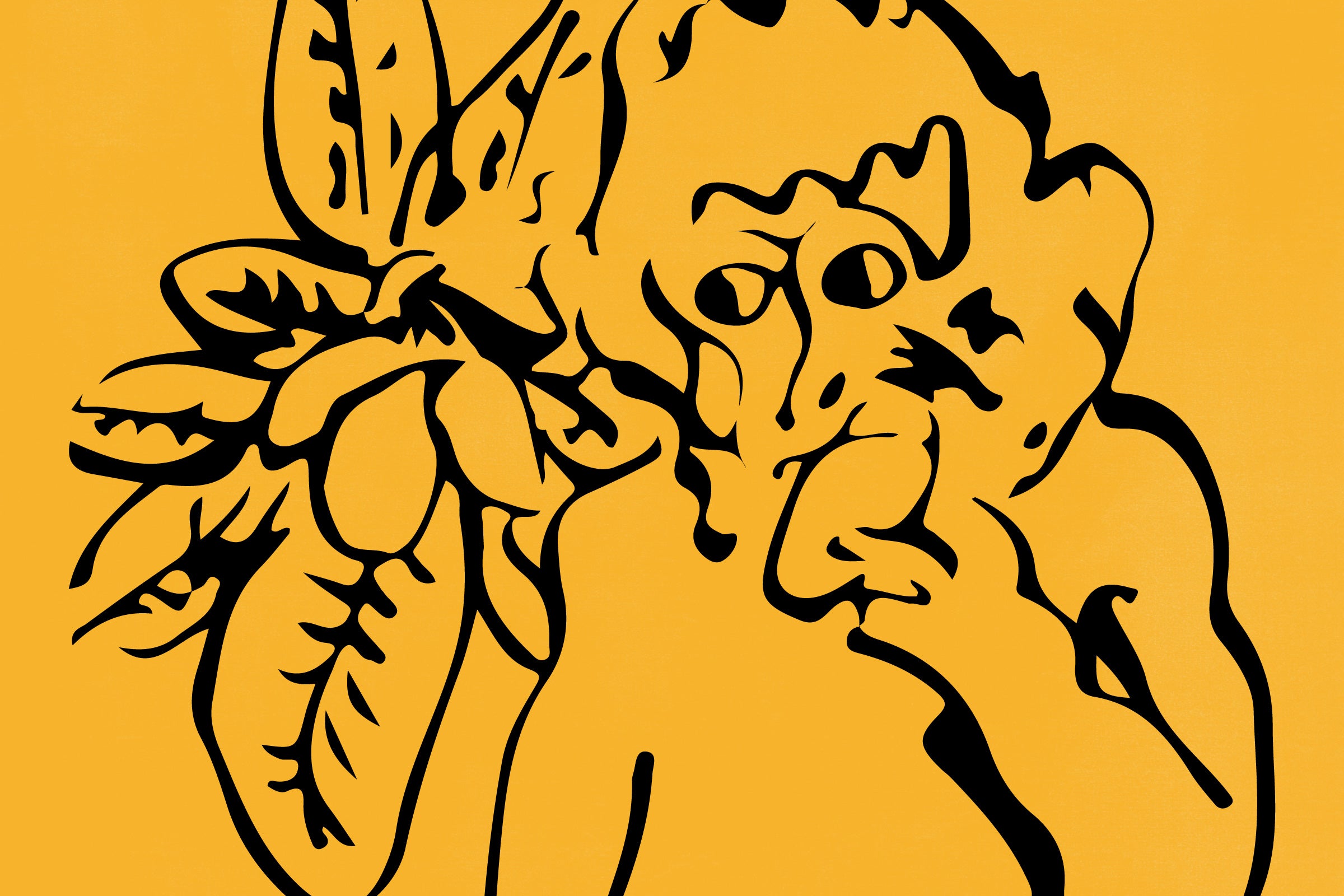 099 AWA BIWA
Wild Loquat from South Tip of Boso
42.0% vol
110ml ¥2,420 Out of Stock
500ml ¥10,120 Out of Stock
南房総のAMBESSAが管理している山で極めて自然な環境で栽培されたびわを使ったオー・ド・ヴィー。
AMBESSAの山にはびわの大木が3本あって、奔放に伸びた木に鈴なりにびわの実がなっています。脚立も届かない上の方は木に上り、枝を揺らして落として数時間かけて100キロ弱のびわを収穫。小ぶりながら、ぐっと身が詰まった実です。穏やかなびわの香りもまとまれば強く、表面の産毛にはいかにもいい酵母が付いていそうで、何も加えなくても持ち帰った翌日には発酵がはじまりました。
昨年はびわが不作で、いすみ市に住むスタッフの庭にあるびわも分けてもらって、4週間じっくり発酵させたあとに蒸留。びわの甘さをさらにスッキリさせたような広がりのある香りが立ち上ります。
蒸留が終わったあとのもろみの底には無数の種。一般的にびわ酒といえばびわの種を漬け込んだお酒のこと。それに習って、びわの種も6週間漬け込んだあとに蒸留。アーモンドのような香りのするこのスピリッツと混和。房総のびわのすべてを味わう、深さのあるオー・ド・ヴィです。
仕様
品目:ブランデー
スタイル:オー・ド・ヴィーとスピリッツのブレンド
原材料:びわ、びわの種(千葉県産)、ライススピリッツ
アルコール度数:42%
容量:110ml / 500ml
アートワーク:サム・ゲンデル / マルセラ・チトリノヴィッチ
お一人様あたり1商品(1サイズ)につき2点まで。
This eau-de-vie is made from loquat grown in an extremely natural environment in the mountains managed by AMBESSA in Minami-Boso.
There are three large loquat trees on the AMBESSA mountain, and the loquat fruit grows in clusters on the wildly growing trees. We climbed up to the top of the tree, where we could not reach even with a stepladder, and spent several hours shaking and dropping the branches to harvest the loquats, which weighed less than 100 kg. Although small in size, the loquat fruits are packed with meat. The mild aroma of the loquat was strong when combined, and the hairs on the surface seemed to have good yeast attached to them, and fermentation began the day after we brought them home, even without adding anything.
Last year we had a poor crop of loquat, so the staff in Isumi City shared some loquat from their garden, and after four weeks of slow fermentation, we distilled it. After four weeks of slow fermentation, it was distilled to produce a broad aroma with a refreshingly sweet loquat flavor.
After distillation, the bottom of the mash contains countless seeds. Generally, loquat wine is made from soaked loquat seeds. Following this practice, loquat seeds are soaked for six weeks and then distilled. The spirit is then mixed with this spirit, which has an almond-like aroma. This is an eau-de-vie with depth that allows you to taste all of the loquat of Boso.
SPECIFICATIONS
Type:Brandy
Style:Blend of eau-de-vie and spirits
Ingredients:loquat, loquat seeds, rice spirits, water
Alcohol content: 42%.
Volume:110ml / 500ml
Artwork : Sam Gendel / Marcella Cytrynowicz
Purchase quantity is limited to two items per product, per size.
Regular price
Sale price
¥2,420
Unit price
per
In Stock
Out of Stock
View full details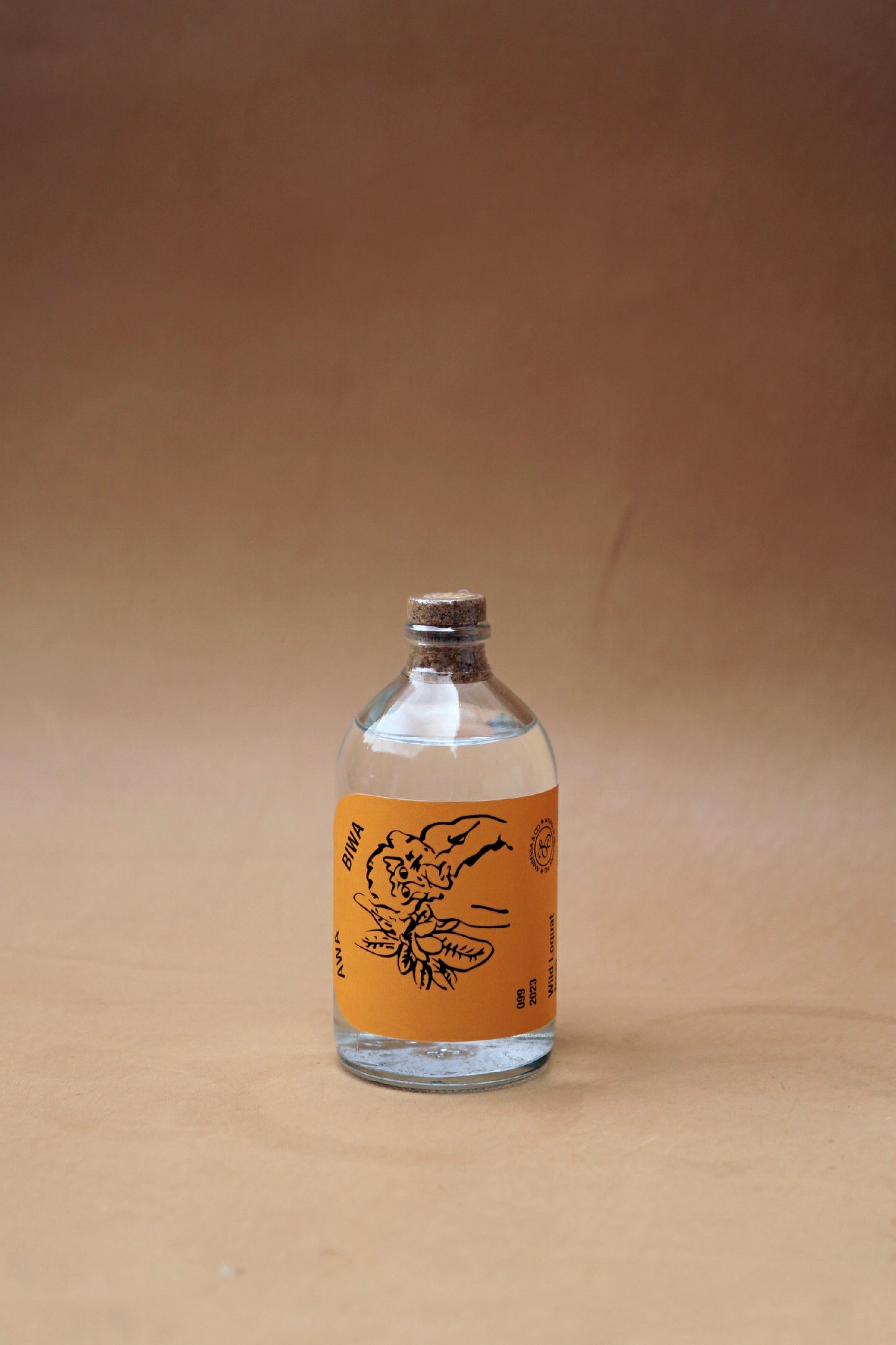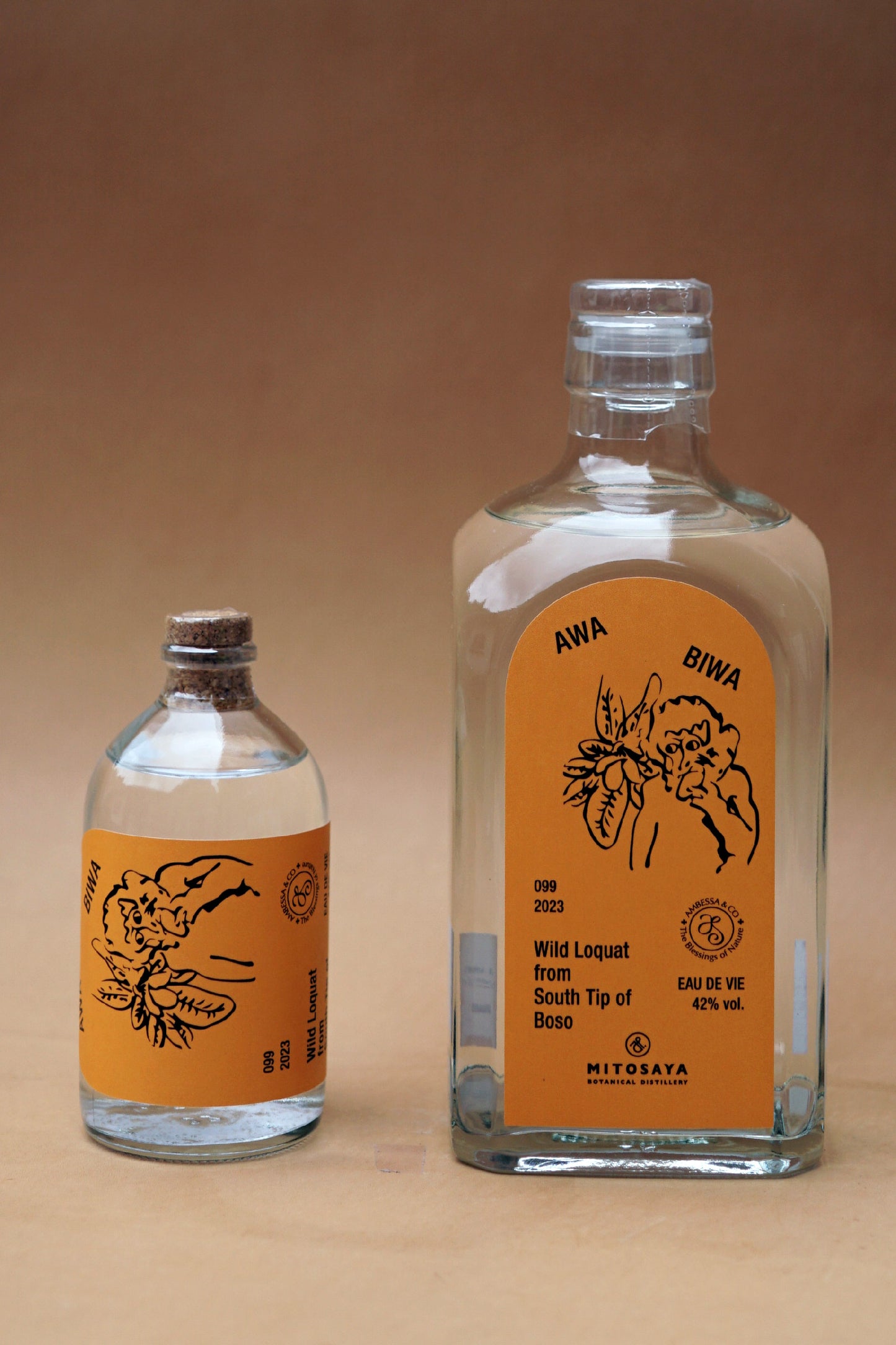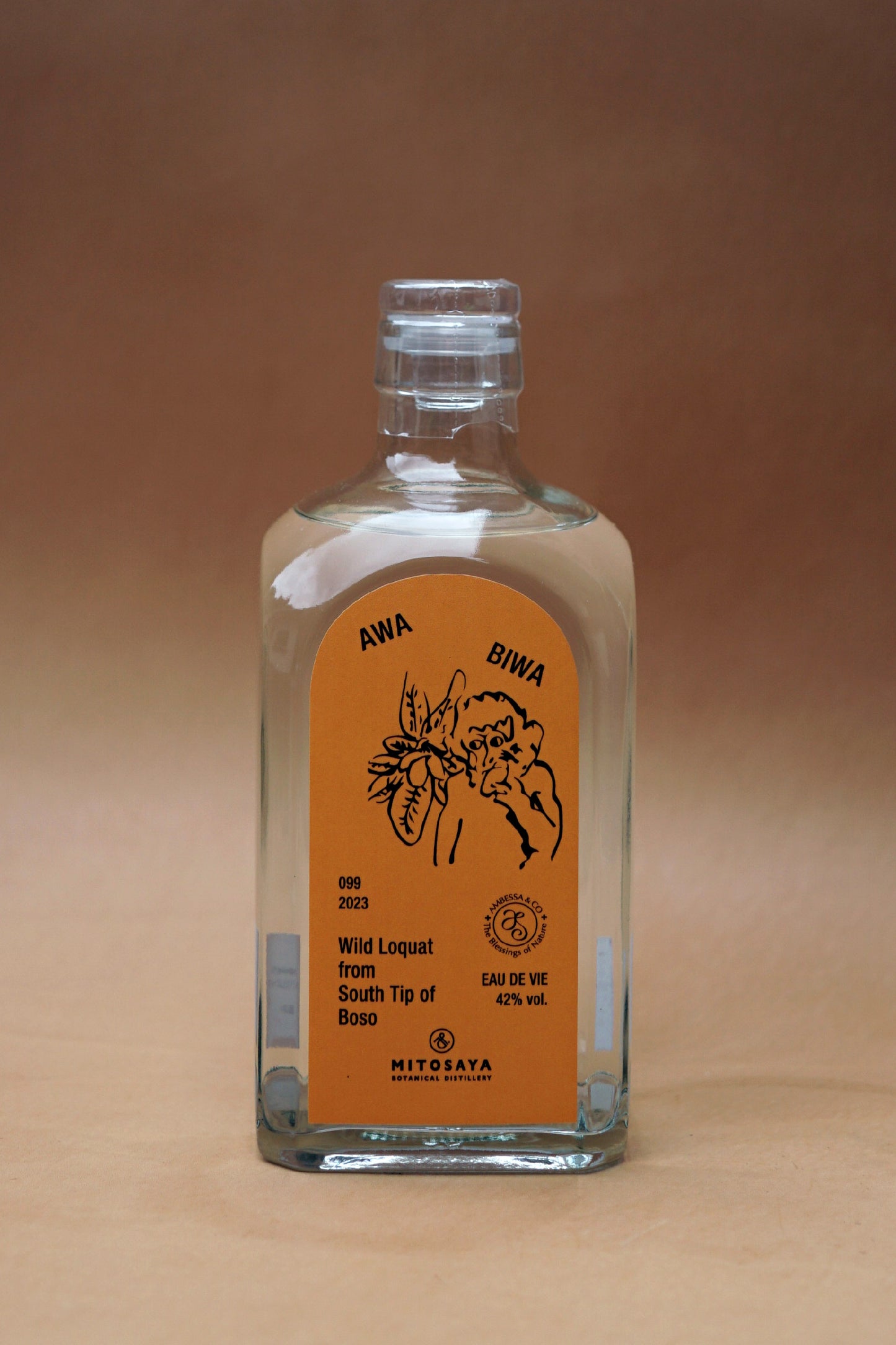 ---
mitosaya薬草園蒸留所
〒298-0216
千葉県夷隅郡大多喜町大多喜486
e-mail. cs@mitosaya.com
tel. 0470 64 6041
mitosaya botanical distillery
486 Otaki, Otaki-machi, Isumi-gun, Chiba 298-0216 Japan
e-mail. cs@mitosaya.com
tel. +81(0)470 64 6041