076 FIG CASK
Pure Kawajima Masui Dauphine Brandy
44.0% vol
100ml ¥2,750 Out of Stock
500ml ¥11,000 Out of Stock
mitosayaのスタート以来、毎年作っているのが埼玉県川島町産のいちじくのブランデー。大ぶりな桝井ドーフィンを収穫した分をその日に送ってもらい、すぐに仕込む。一週間ほどかけて届くいちじくは、完熟の状態で届くので手でも簡単につぶせるほどに柔らかい。
フレッシュでみずみずしい香りが、徐々にアルコールを含んだ甘く重い香りに変化していきます。発酵が進みすぎないよう短めの醸造期間の後、蒸留しフレンチオークの新樽で8ヶ月熟成しました。
KAWAJIMA FIG、FIG FESTに続き、今年はFIG CASK。いちじくの青っぽさが木樽熟成により柔らかなものになっています。
新樽のため香りが強めですが、その分食前・食後酒として、単体でもゆっくり楽しんでいただけると思います。
品目:ブランデー
原材料:いちじく、水
アルコール度数:44%
容量:100ml / 500ml
Artwork by Ryota Nishimoto
Since the start of mitosaya, I have made fig brandy from Kawashima-machi in Saitama Prefecture every year. The large Masui dauphines are harvested and sent to me on the same day, and I prepare the brandy immediately. The figs, which take about a week to arrive, arrive fully ripe and are so soft that they can be easily crushed by hand.
The fresh and lush aroma gradually turns into a sweet and heavy aroma with alcohol. After a short brewing period to prevent over-fermentation, it was distilled and aged for 8 months in new French oak barrels.
After KAWAJIMA FIG and FIG FEST, this year's FIG CASK has a softer fig greenness due to the aging in wooden barrels.
The aroma is stronger due to the new barrels, but it can be enjoyed as an aperitif or after-dinner drink, or slowly on its own.
Item: Brandy
Ingredients: figs, water
Alcohol content: 44
Volume: 100ml / 500ml
Artwork by Ryota Nishimoto
Regular price
Sale price
¥2,750
Unit price
per
In Stock
Out of Stock
View full details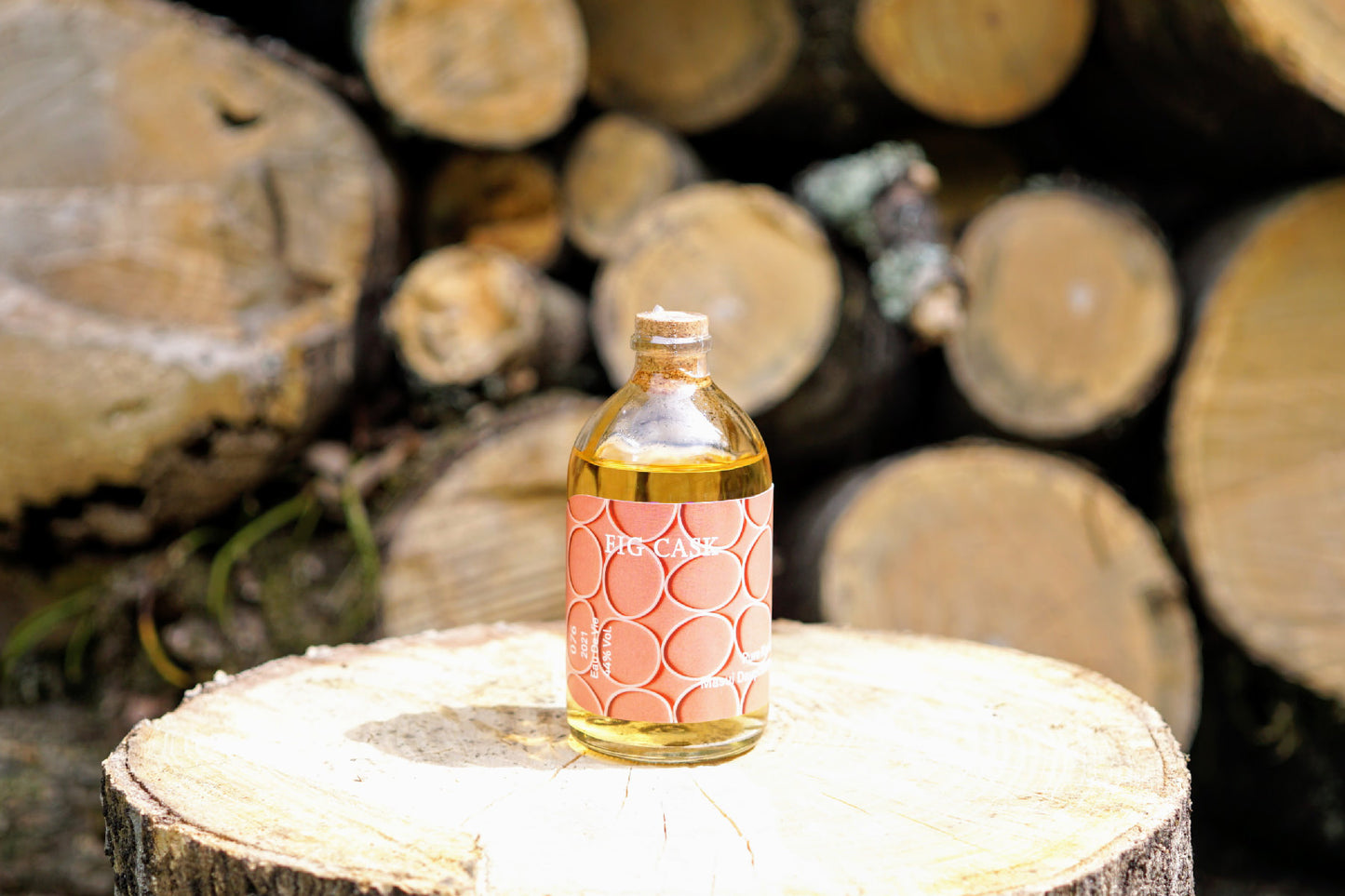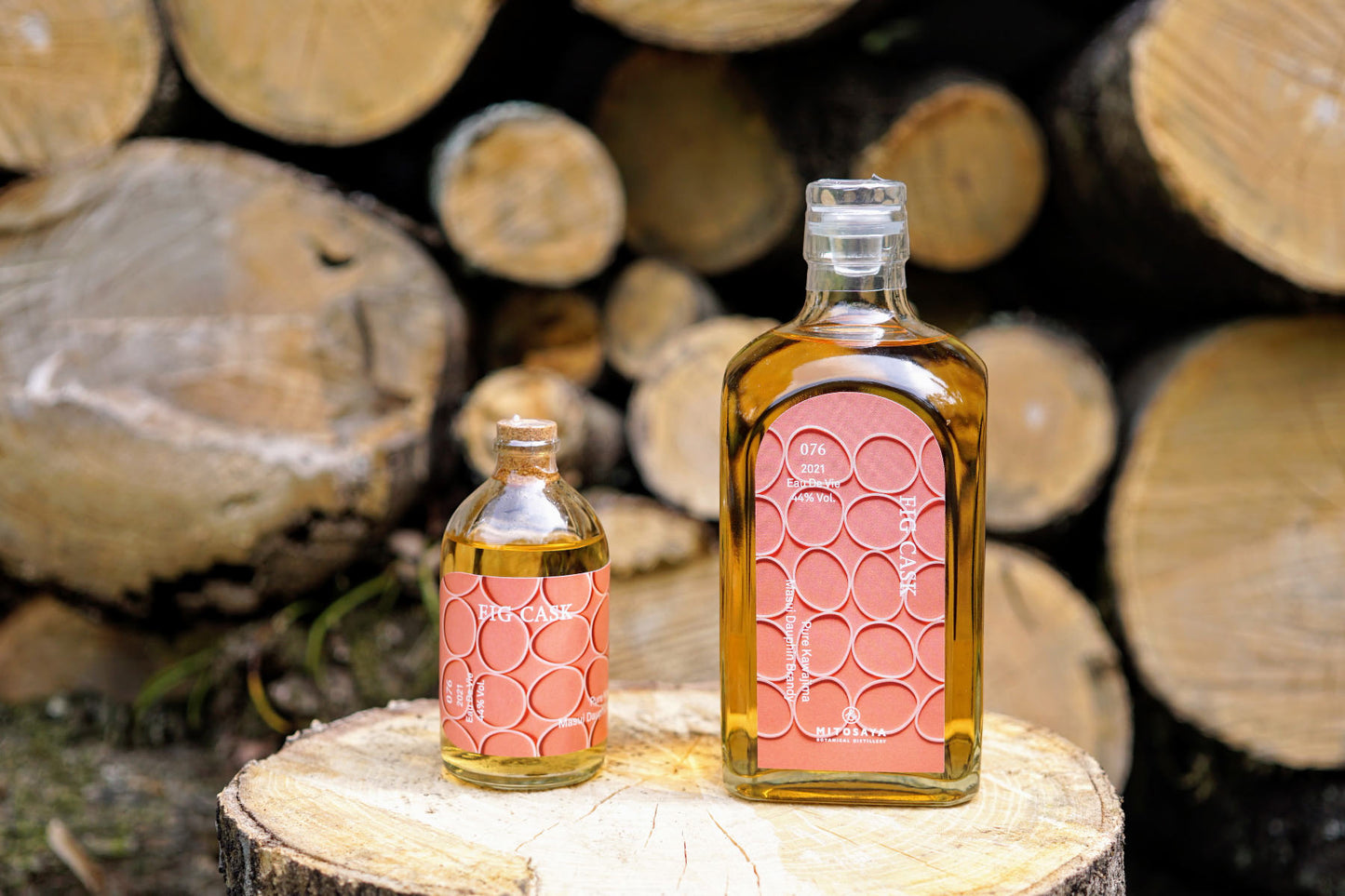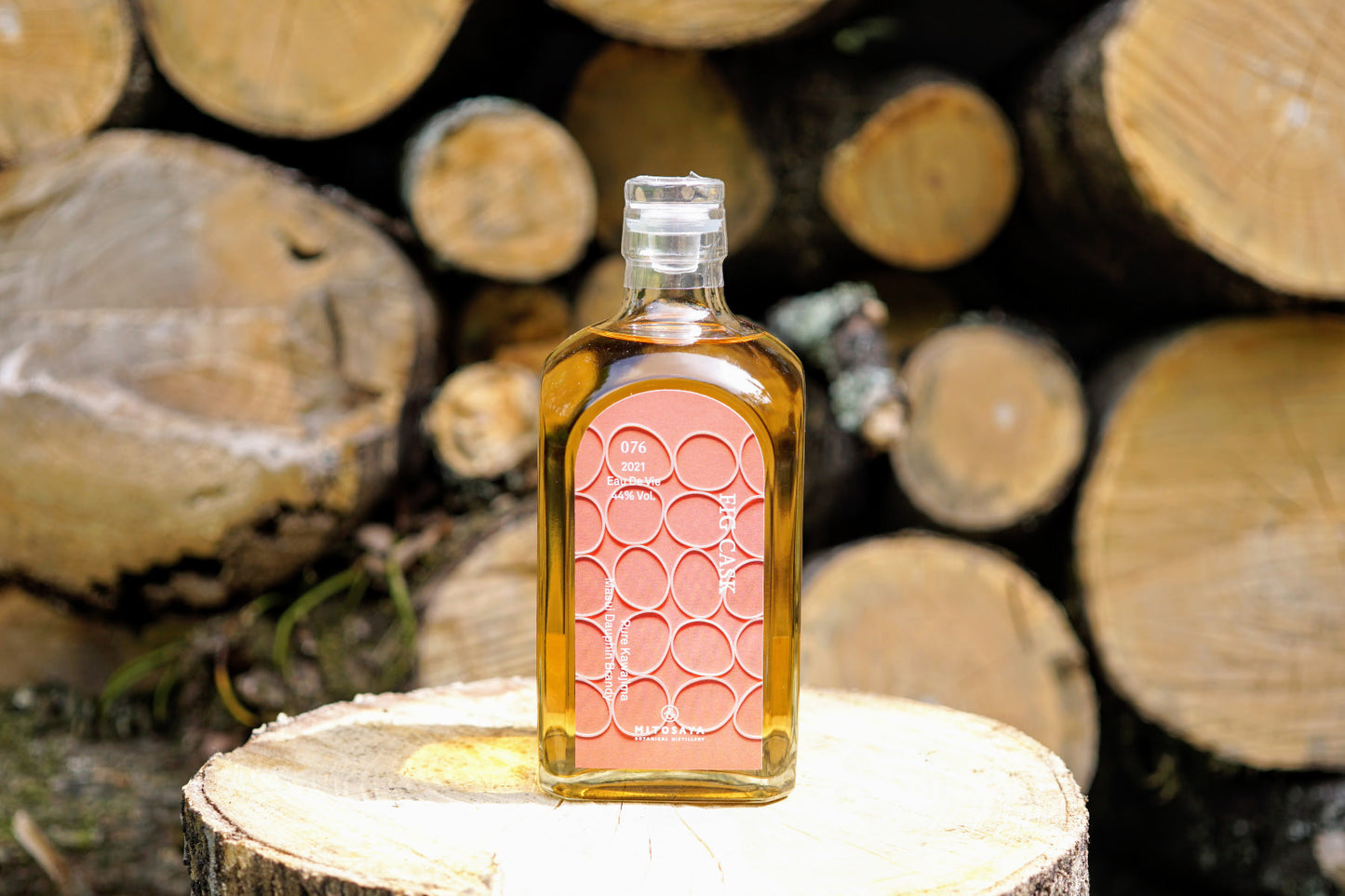 ---
mitosaya薬草園蒸留所
〒298-0216
千葉県夷隅郡大多喜町大多喜486
e-mail. cs@mitosaya.com
tel. 0470 64 6041
mitosaya botanical distillery
486 Otaki, Otaki-machi, Isumi-gun, Chiba 298-0216 Japan
e-mail. cs@mitosaya.com
tel. +81(0)470 64 6041