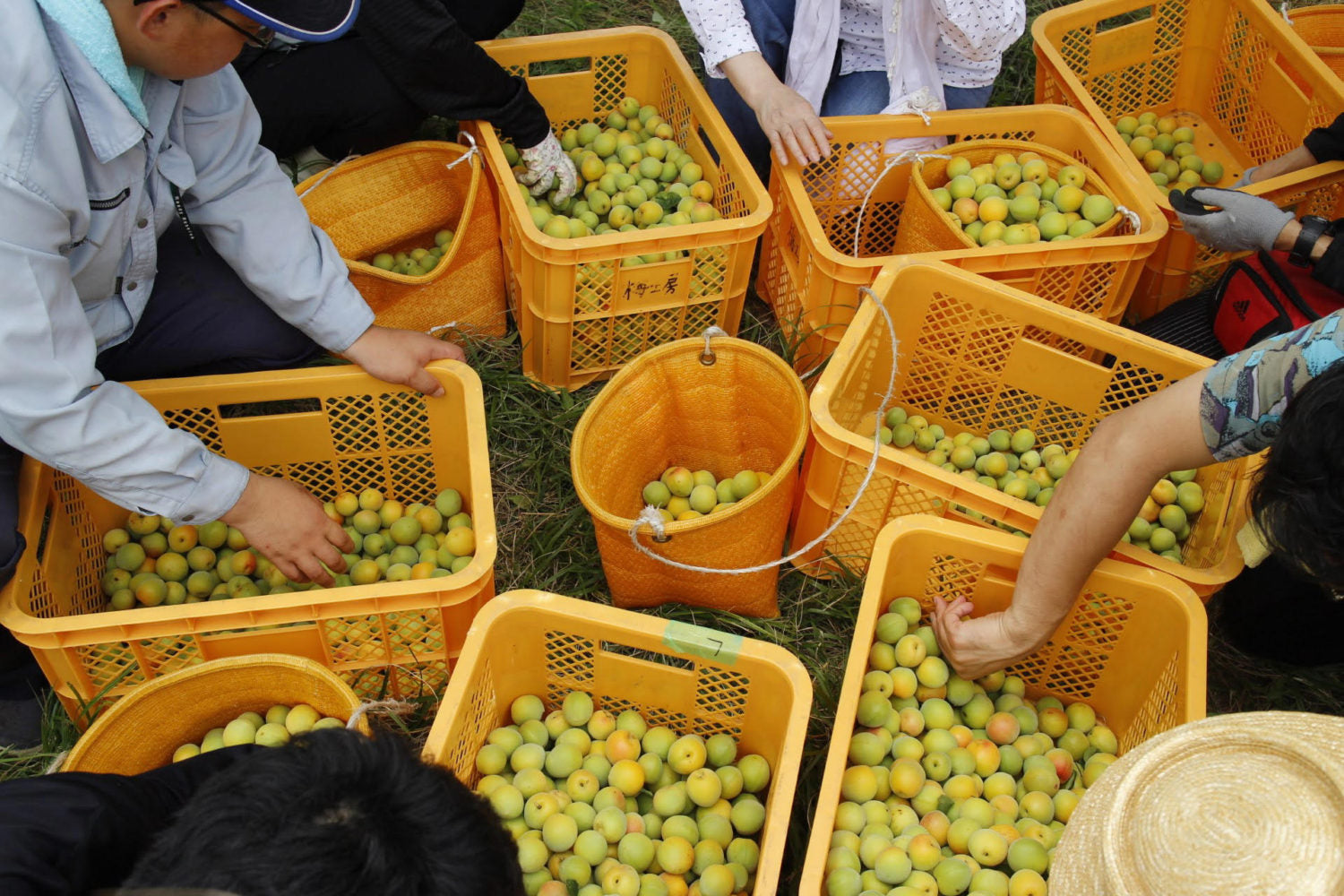 022-21 JOSHUHAKU
Ume Plum from Aodani Umekobo
42.0% vol
100ml ¥2,200 Out of Stock
500ml ¥9,680 Out of Stock
江戸時代から続く城陽市の青谷梅林で育てられる梅の品種、城州白を使ったオードヴィ。 代表の田中昭夫さんは粒の大きく、香りの強い城州白を守りたいと青谷梅工房をはじめました。それゆえに梅への愛は妬けるほど。 3シーズン目とになる今年は、6月の後半から数回に分けて、レモン色に熟した大粒の美しい梅を送ってもらいました。桃のような柔らかでふくよかな芳香はうっとりするほどです。 酸度の高い梅は、アルコール発酵は本来はそこまで得意でありません。そこで酵母や酵素、糖の力を借りながらゆっくりと約一ヶ月間の発酵期間を経て蒸留しました。 昨年浸漬後に蒸留したスピリッツと混和してまろやかに仕上げました。
糖分はないはずなのに、飲んでみると確かに甘い。城州白の豊かな味わいをお楽しみください。
品目:ブランデー
原材料:梅(城州白・京都産)、ライススピリッツ、水
アルコール度数:42%
Artwork by Ryota Nishimoto
Eau de vie made from Joushu white, a variety of plum grown in the Aoya plum grove in Joyo City that has been around since the Edo period. Mr. Akio Tanaka, the president of the company, started the Aoya Ume Workshop to protect the large grains and strong aroma of the Joushu White. This is why his love for plums is so enviable. This year, the third season, we received several shipments of beautiful, large, lemon-ripe plums from the latter half of June. The soft, peach-like aroma is enchanting. Plums with high acidity are not naturally good at alcoholic fermentation. So, with the help of yeast, enzymes, and sugar, we slowly distilled it after about a month of fermentation. It was mellowed by mixing it with spirits distilled after macerating last year.
It is supposed to have no sugar content, but when you drink it, it is indeed sweet. Please enjoy the rich flavor of Joushu White.
Item: Brandy
Ingredients: Plums (Joushu White, from Kyoto), Rice Spirits, Water
Alcohol content: 42%.
Artwork by Ryota Nishimoto
Regular price
Sale price
¥2,200
Unit price
per
In Stock
Out of Stock
View full details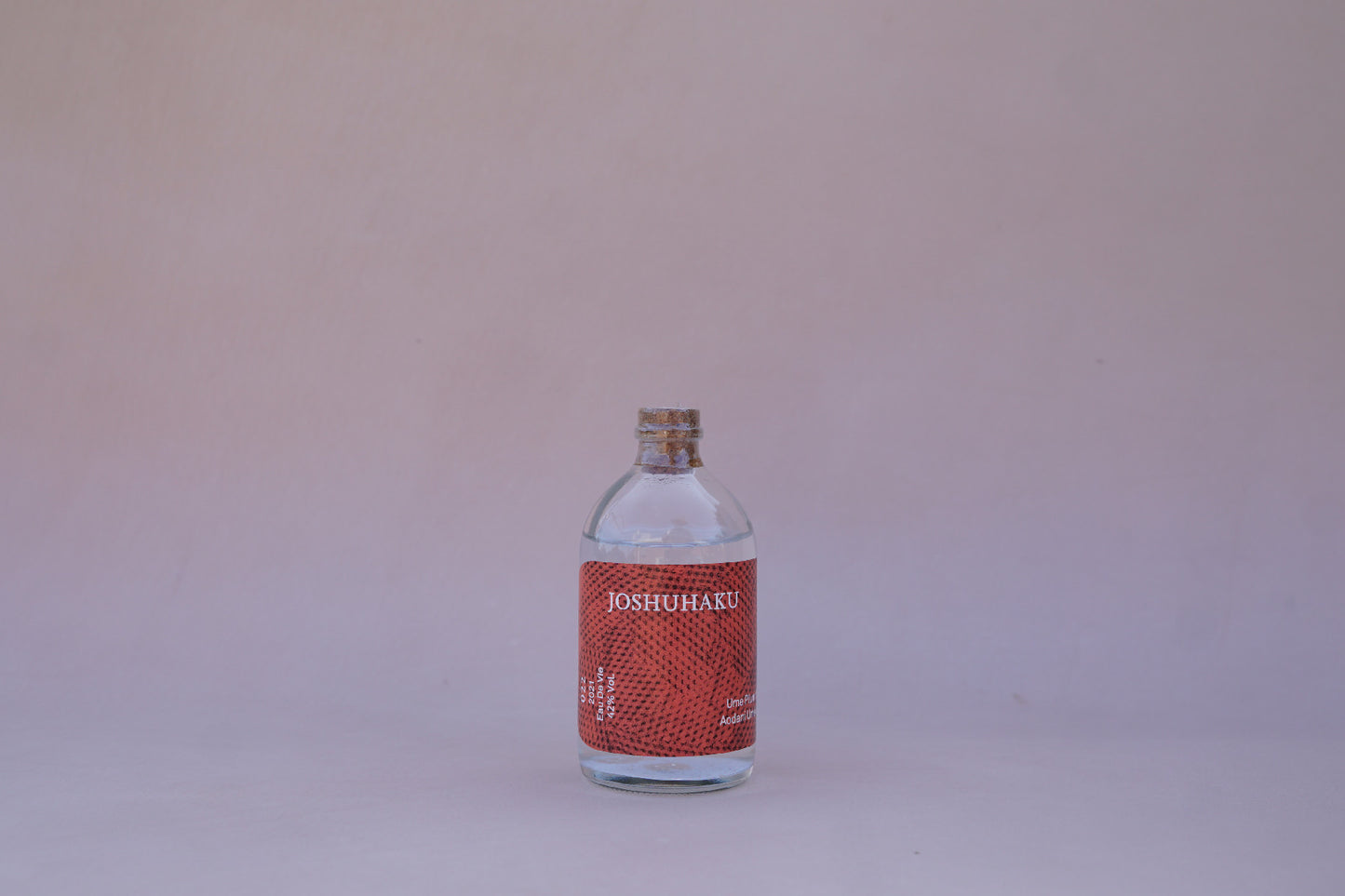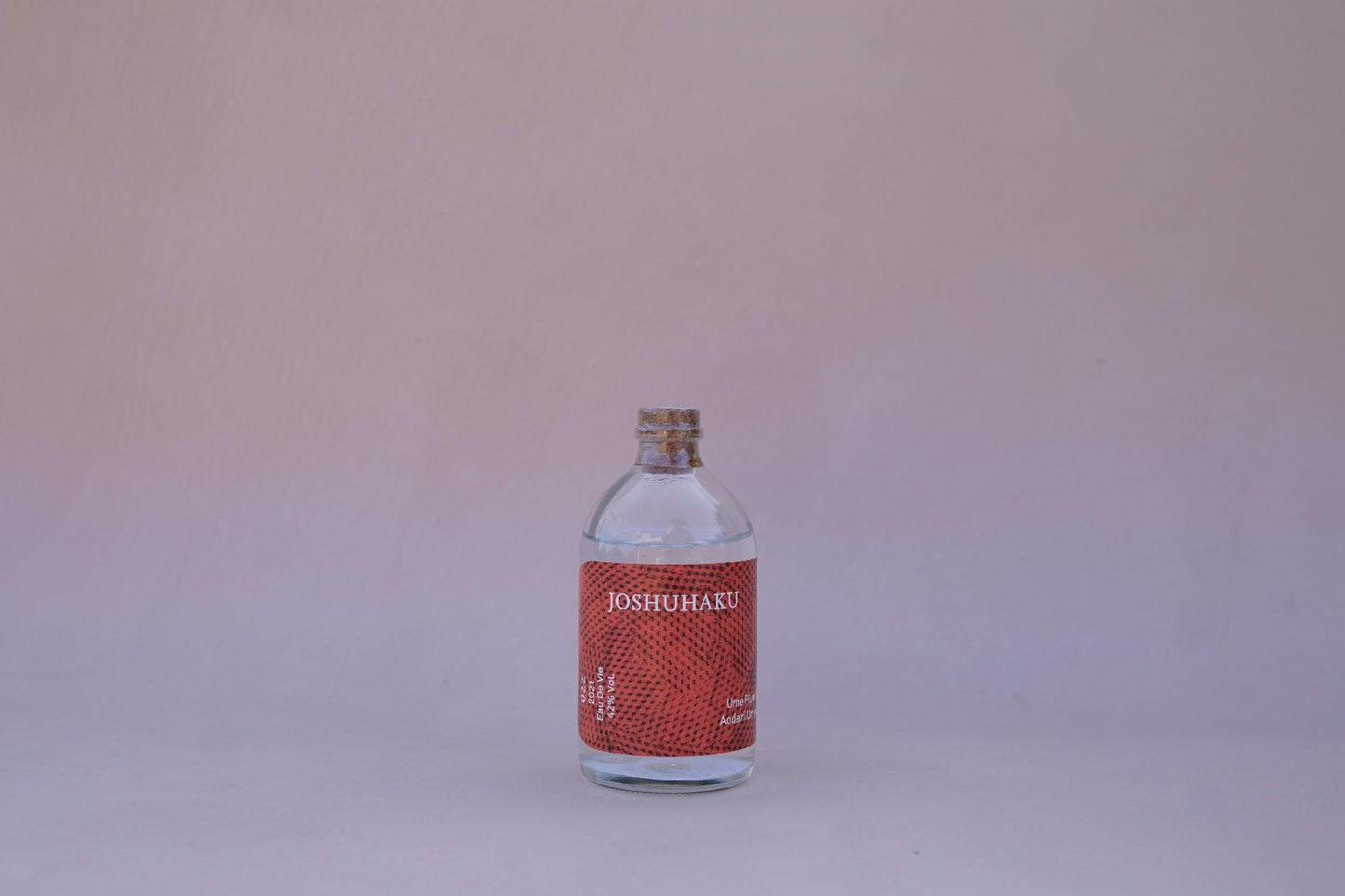 ---
mitosaya薬草園蒸留所
〒298-0216
千葉県夷隅郡大多喜町大多喜486
e-mail. cs@mitosaya.com
tel. 0470 64 6041
mitosaya botanical distillery
486 Otaki, Otaki-machi, Isumi-gun, Chiba 298-0216 Japan
e-mail. cs@mitosaya.com
tel. +81(0)470 64 6041